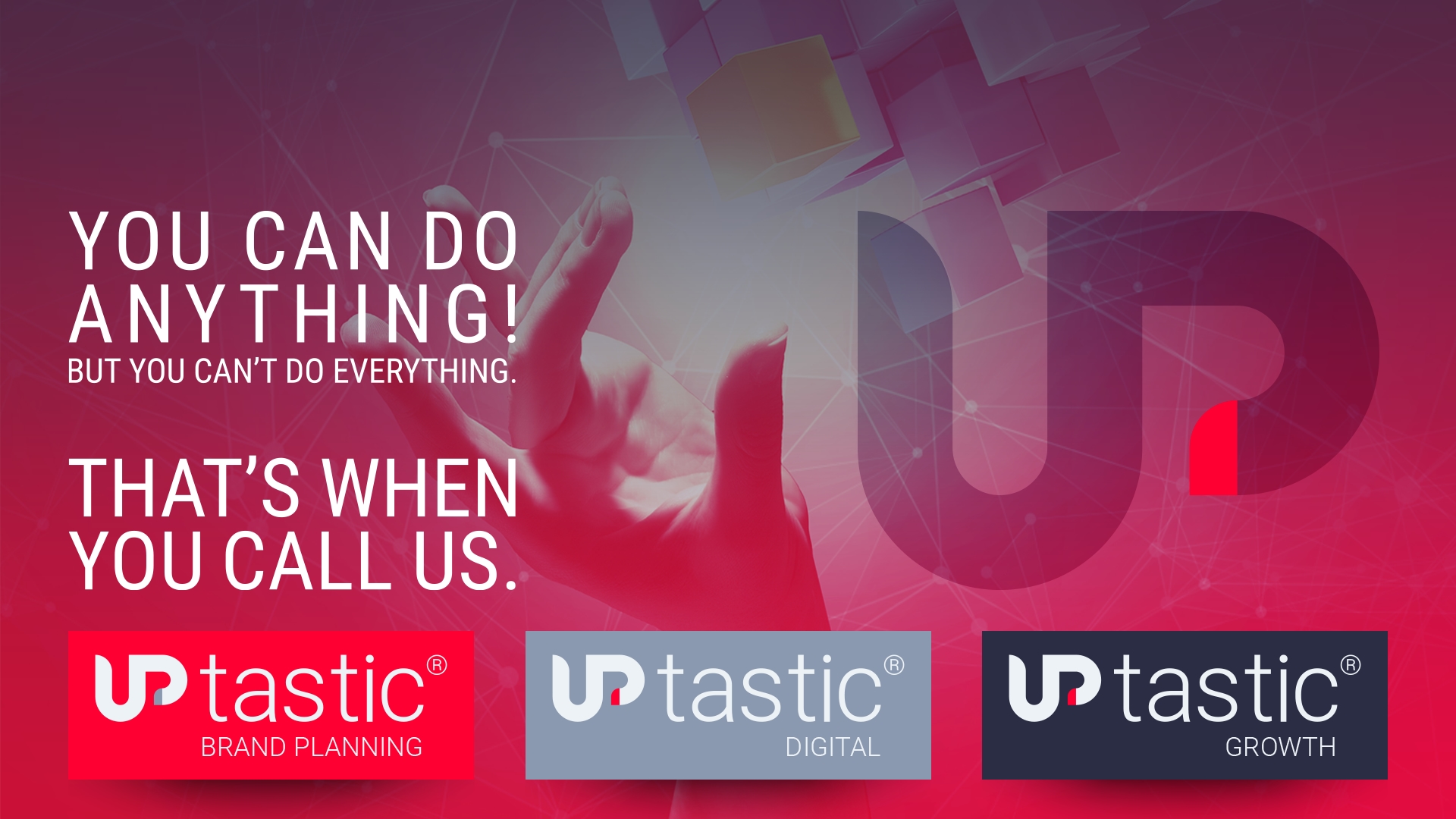 UPtastic: clear planning – digital implementation – predictable growth for healthcare brands.
From planning to digital presentation and scalable growth, we advise and guide brands in the healthcare sector. We find and test out levers for growing your KPI. Investments are only made once we know what has an effect. We generate precisely the right messages, in the right form, for the right channels. Omnichannel is yesterday's news – these days, we communicate directly.
We're not the next agency that you have to take care of. We don't need long briefings. Instead, we deliver ideas and templates for decision making so that you have a clear foundation for the decisions you make. You can implement them with your existing agencies or make use of our resources.
What we offer you. Expertise.
Brand Planning
Brand Planning
We plan your brand. Using experience in the healthcare market, insights from consumers and HCPs; and data that cross-checks all of this. For greater efficiency and higher speed, for more trial and less error.
Growth
Growth
We identify levers for you that you can use to grow your brand predictably. Use the mechanisms of Airbnb, Dropbox and Walmart for your brand's growth. UPtastic has translated these mechanisms for the healthcare market.
Media
Media
For us, media success isn't about success in negotiating money and GRPs. We believe that media success is when messages reach precisely the people who want to receive them and pass them forward. And, ultimately, when there is measurable success at the end.
Transformation
Transformation
Transformation requires agile and flexible concepts. Imagine if the ground somewhere was no longer solid and couldn't support a house any more: a houseboat might be the solution. We have the tools to make the right decisions in dynamic situations. We're entrepreneurs, company founders and company restructurers – so ask us. 
A lean, fast and specialised team.
15 years' experience in pharmaceutical marketing
The leading operational experts in communication with pharmacies and PTAs
The architects of one of the largest and most successful patient service programmes
The team that developed Germany's leading digital brand for care providers
The first truly mobile coupon and direct marketing tool for pharmacy brands
The team that worked on behalf of a B2B company to develop and successfully implement the first successful B2C product strategy for a pharmacy product
Our Partners
Testimonials
UPtastic serves some of the most successful brands. Here is a selection of our clients.